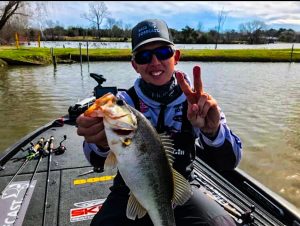 Get the low down dirty details on becoming a pro
Professional Bass Fishermen enjoy a life of chasing green fish in search for green dollars. No doubt, it's one of the greatest dreams we can think of! Every kid with a rod and reel hopping ponds, reading Bassmaster Magazine and watching Bill Dance dreamed of chasing fish for a living. While most people lose the dream and the sizzle, others kept it front and center, figuring out the best way to become a pro.
How to Start Being a Pro Bass Fisherman
Where do you begin? What's the actual process of becoming a pro fisherman? These questions allude us all, but we've compiled the best answers you can find! Below is a short bullet list of what's required to be a professional bass angler!
…